Semana Santa a puro Chocolate!!!!
La Fiesta Nacional del Chocolate amplia su programación y suma espectáculos para toda la familia. Shows de Benjamin Amadeo, Luis Pescetti y Rock and Walsh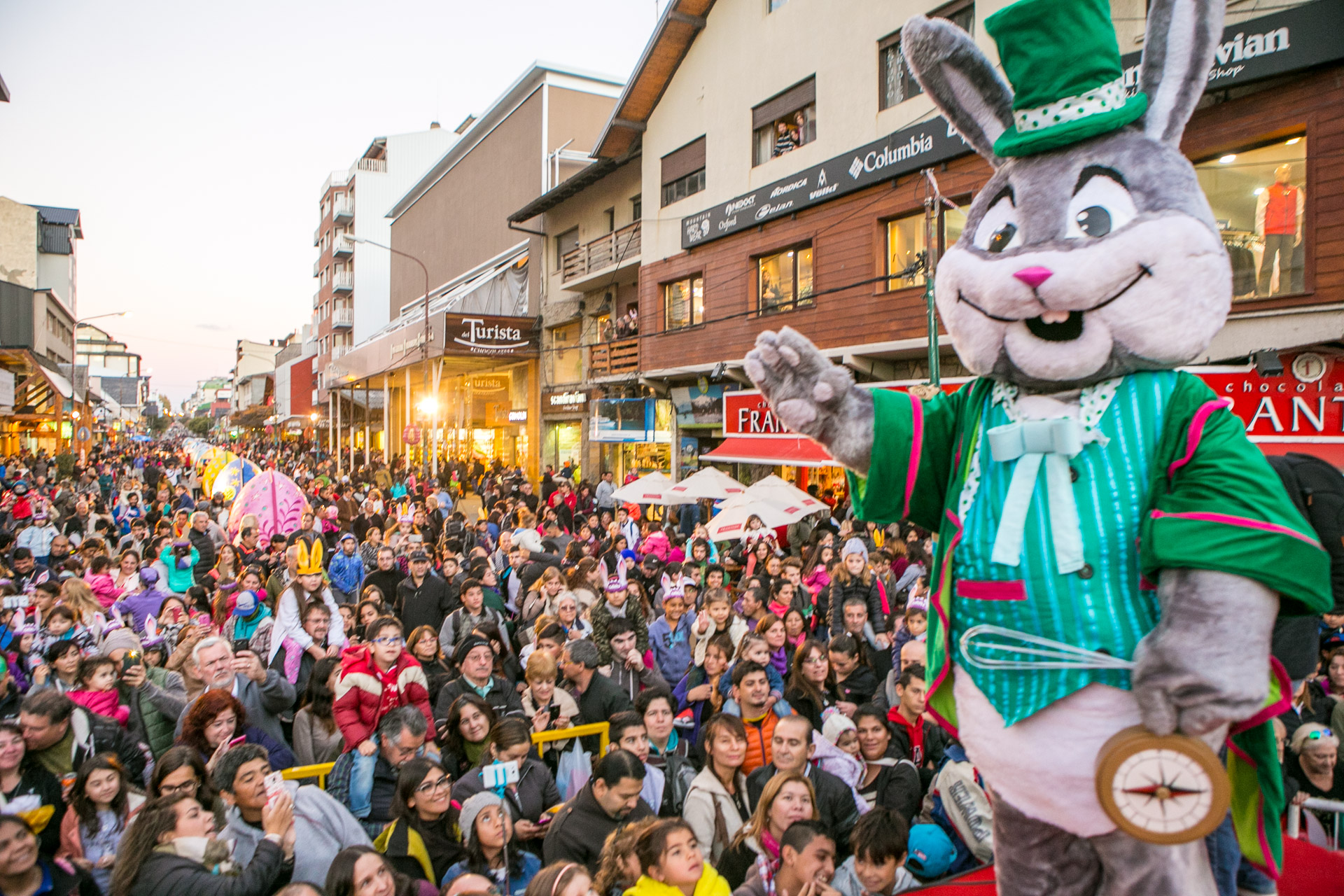 Desde el jueves 29 de Marzo, al domingo 1 de Abril Bariloche organiza la Fiesta Nacional del Chocolate. Con un invitado especial: el chocolate. Chocolate en toda la ciudad, en los negocios, en food trucks. Para probar, jugar, descubrir. Chocolate gratis para beber, huevos de pascuas para encontrar jugando. Magia con chocolate. Arte en chocolate. La barra de chocolate más larga del mundo para compartir. El Conejo de Pascuas de anfitrión en su casa de Chocolate. 10.000 huevos de regalo durante los 4 días. Y los mejores shows musicales para la familia que hoy ofrece la cartelera de todo el país.
La calle Mitre, nueva peatonal, se transforma en el Paseo de Chocolate, con actividades y sorpresas especiales en todo su recorrido pensadas para disfrutar de la fiesta. En cada esquina y a horarios especiales habrá Magia con chocolate, Cata a ciegas y arte en chocolate. Además la Casa del Chocolate en el Centro Cívico y la búsqueda de los huevos de Pascuas. Para cerrar, un gran "brindis", por supuesto, con una taza de chocolate!
Desde el jueves al domingo, todos podrán visitar al Conejo de Pascuas en su casa del Chocolate en el Centro Cívico. Y desde allí buscar las sorpresas a lo largo de la calle Mitre que estará especialmente decorada, con un 50 % más de ornamento que el año pasado. El Paseo y la Casa estarán habilitados los 4 días desde las 17 horas.
Habrá intervenciones artísticas con huevos de pascuas gigantes especialmente decorados y en los arcos de ingreso al centro adornados para la ocasión. Y todos los días en el Salón Cultural de calle Moreno, actividades especiales para niños.
La Barra de Chocolate más larga del mundo será elaborada el día viernes de Semana Santa en calle Mitre. Más de 200 metros y dos toneladas del mejor chocolate, elaborada por 150 maestros chocolateros de cada una de las principales marcas de la ciudad. La barra además tiene 400 kilos de frutos secos como maní, nueces, pasas de uva, además de crocante y otras delicias.
El sábado shows para la familia: Rock and Walsh a las 16 horas, Luis Pescetti a las 17hs y Benjamín Amadeo a las 19hs.
El evento es organizado por Cámara de Chocolateros de la ciudad con el apoyo del Ente de Promoción de Turismo EMPROTUR, la Municipalidad de Bariloche, y la provincia de Rio Negro. Tiene además el acompañamiento del Concejo Federal de Inversiones.