One summit. Every single landscape.
A mountaintop with stunning scenery from the summit and what travel guides have described as "the best views in the world". A series of viewpoints serve as natural windows to outstanding one-of-a-kind landscapes.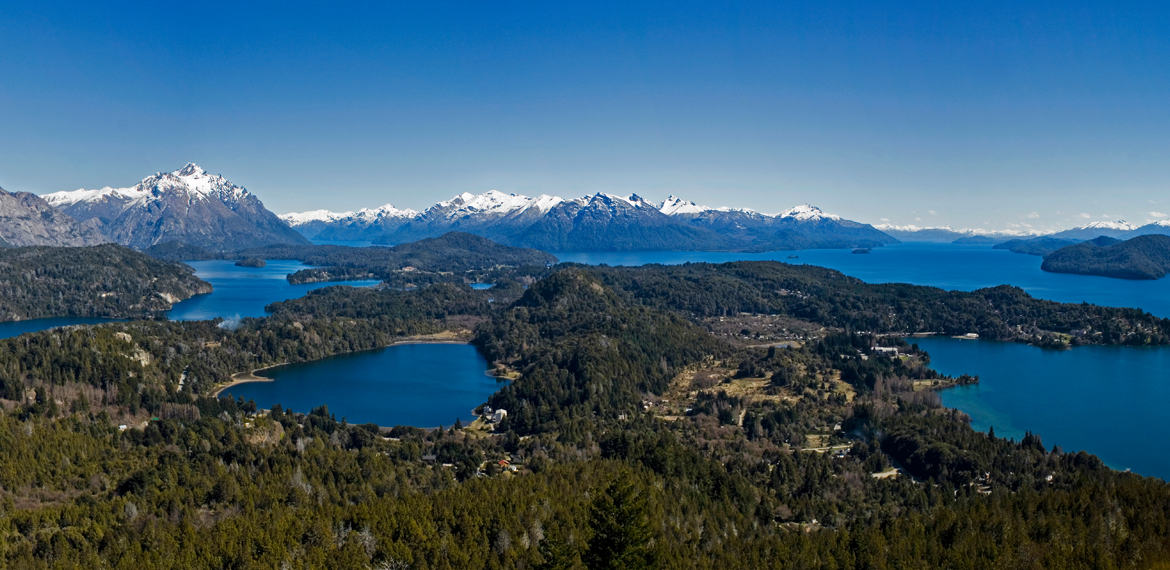 From Mount Campanario you can see the Nahuel Huapi and Moreno lakes, the small El Trébol lake, the San Pedro peninsula, Victoria Island, mount Otto, López, Goye, Bellavista, Catedral, Capilla, the Llao Llao hotel and the small wood surrounding Colonia Suiza.
There's a cafeteria at the summit where you can treat yourself to the best pastries, daily specials and beverages, while watching the world go by from the large window.
Because of its location, Mount Campanario may be included in the Short Circuit tour. You can also take your own car to the base (you should take Bustillo Avenue until milestone 17 500) or the bus. You can either trek up the mountain yourself or take a chair lift. The chair lift takes you to the summit in about 7 minutes. The summit is about 1,050 meters (3,400 feet) above sea level and so most able-bodied people should be able to hike up with little effort. The ascent takes around 30 minutes through a trail across the forest. It's a lovely walk!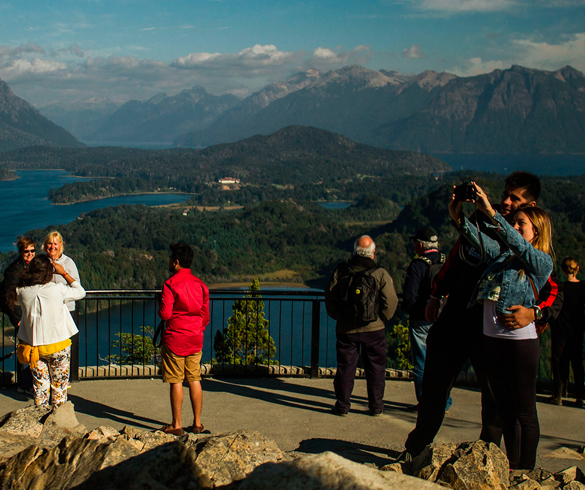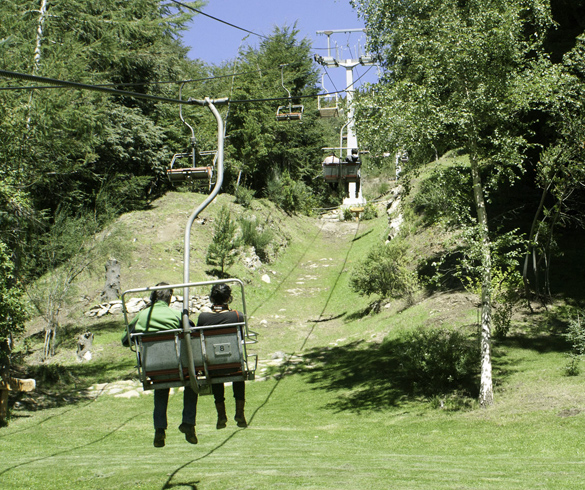 Chairlifts go up the 1,050 meters (3,400 meters) above sea level.