The Very Height of Fun
Canopy zip-lining offers a new way to discover nature with your family and friends: the amazing feeling of flying through the woods surrounded by incredible landscapes that would be impossible to see from the ground.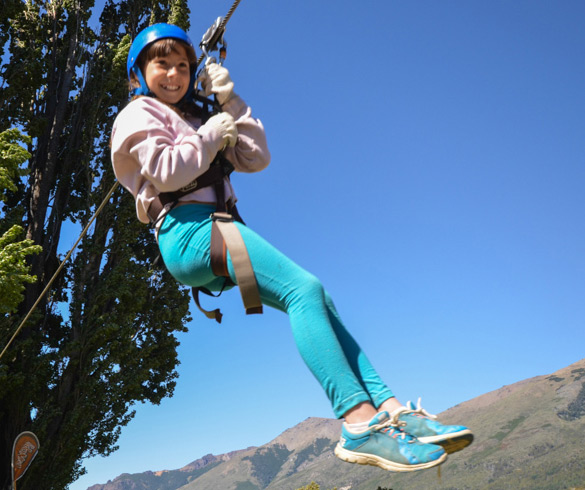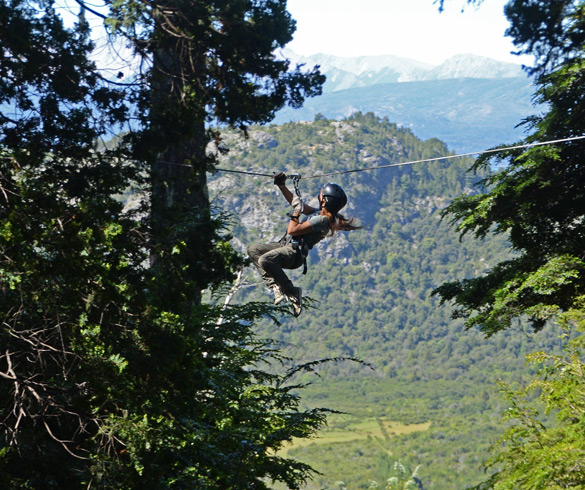 This activity takes a little longer than 2 hours. Participants will be provided with all safety elements necessary to make a comfortable flight: helmet, professional mountain harness, carabiners, anchor belts, a hoist for sliding and gloves.
Instructors will teach you the basics and safety techniques before taking off. Once everyone has their equipment on, a four-wheel-drive vehicle will ascend through the mountain up to a 250-year-old coihue forest, from where all visitors walk up to the departure platform.
The total route is 1,500 meters (4920 feet) long, one of the longest in South America. Canopy does not require strength or climbing knowledge, so anyone can do it. Children between 4 and 8 years old can also enjoy the experience with an instructor. The tour will not be cancelled due to rain.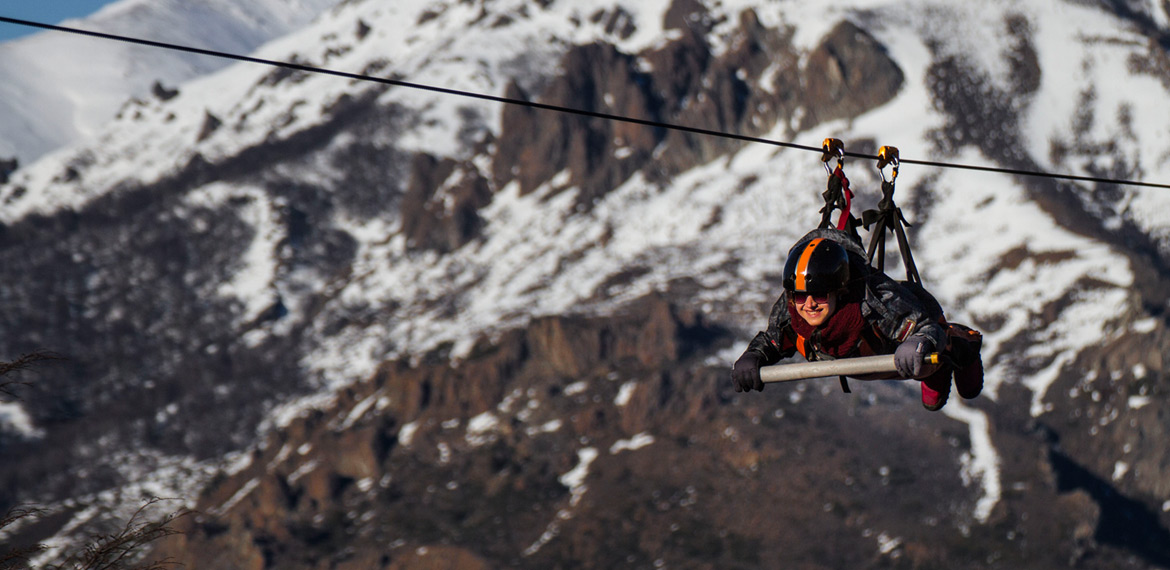 Children under 4 years old and pregnant women cannot practice canopy. Bring comfortable clothing and adequate footwear for walking. In winter, we advise you to wear snow clothing.